I don't usually sleep in a bobble hat, but usually, I don't sleep in a van either; especially in October. Camping in October in the UK seemed crazy. But we wanted to show the girls a bit of England, and I couldn't resist the invitation from Quirky Campers to try one of their vans, so we decided to hire one and visit Devon and Cornwall
Quirky Camper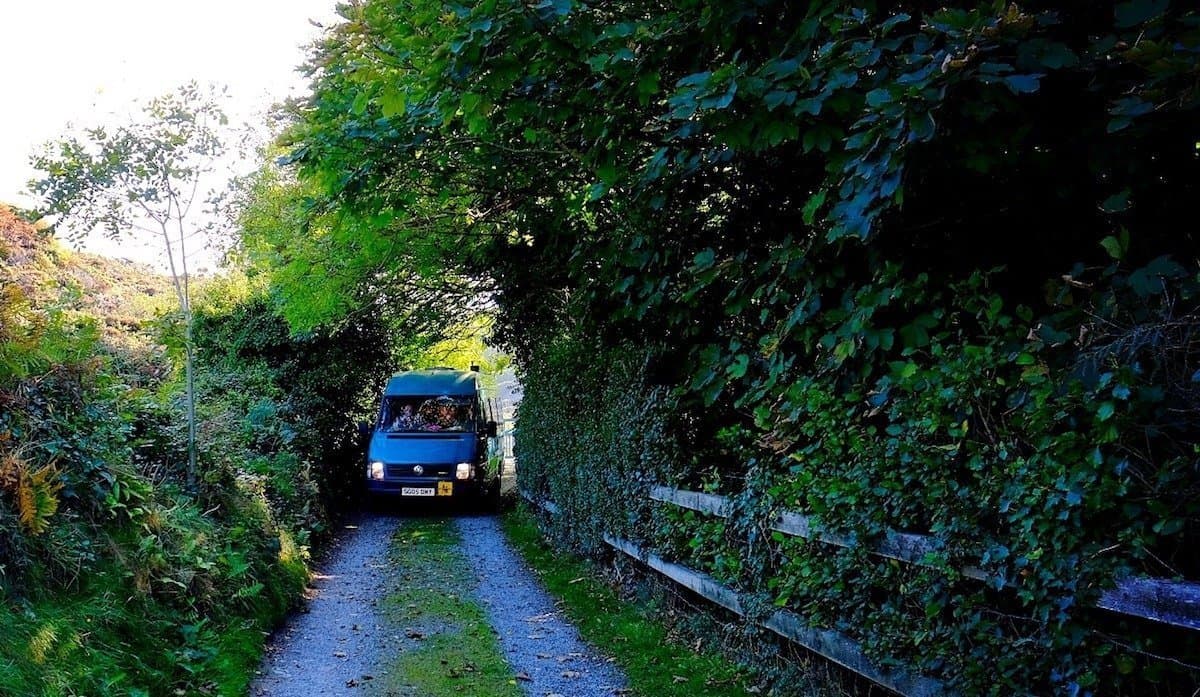 Our first impression when we saw Siskin, which was the name of our Quirky Camper was "Wow that's so cool!" and then immediately, I bounced back,  "I'm not driving it!  It's far too big." – Devon and Cornwall are famous for their tiny narrow roads.
As always we divided duties –  Nick would drive and I would read books.  Fair enough? Ok, I was cooking as well. Nick reports that the narrow roads were no problem and the van was very easy to drive and manoeuvre with great visibility and a rear view CCTV.
Camping in October – Too Cold or Just Chilly?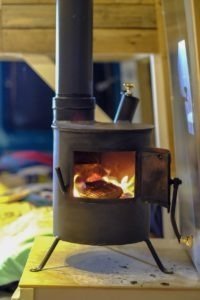 Let's be honest.  It's not warm.  My bobble hat was my closest friend alongside a few layers of clothes. But inside Siskin, we weren't cold. There is a small woodburning stove which worked like a dream and heats the whole van within minutes. I loved the feeling as my cheeks and ears would get slowly warm. Once I was even brave enough to remove one layer of clothes. Nick and the girls didn't have these problems.  They had fun collecting kindling sticks and felt warm sleeping in short PJs, which I took with us. It's important to think through what to pack when you travelling in a camper for the first time.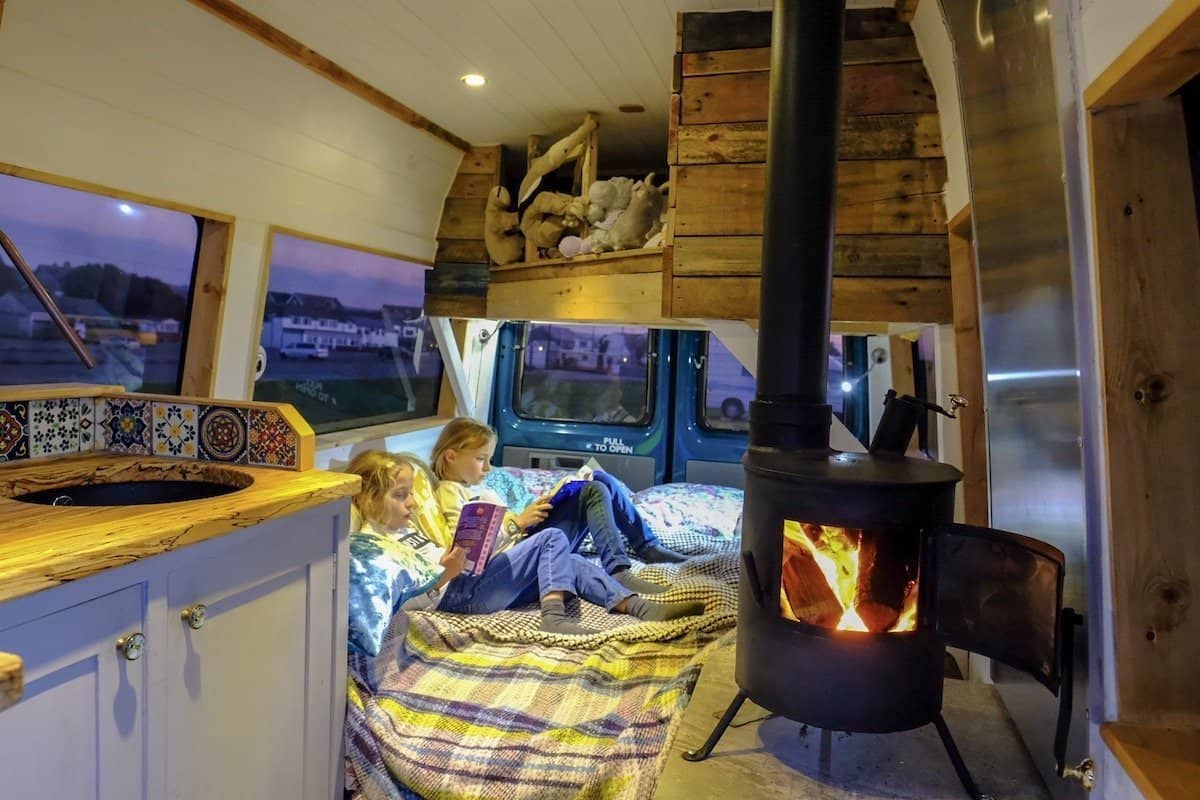 Campervan Sleeping Arrangements
Siskin has a big bed filling the back the van.  It can be folded into a sofa, but it was fine as a bed for us – comfy and good for keeping our coats handy in the day, and there was space below to hide our luggage. The bed could easily fit four of us, for our morning cuddles, but we never all slept there together. The girls slept on the top bunk. They fit in there comfortably together with almost all their soft toys, which of course came with us on the trip.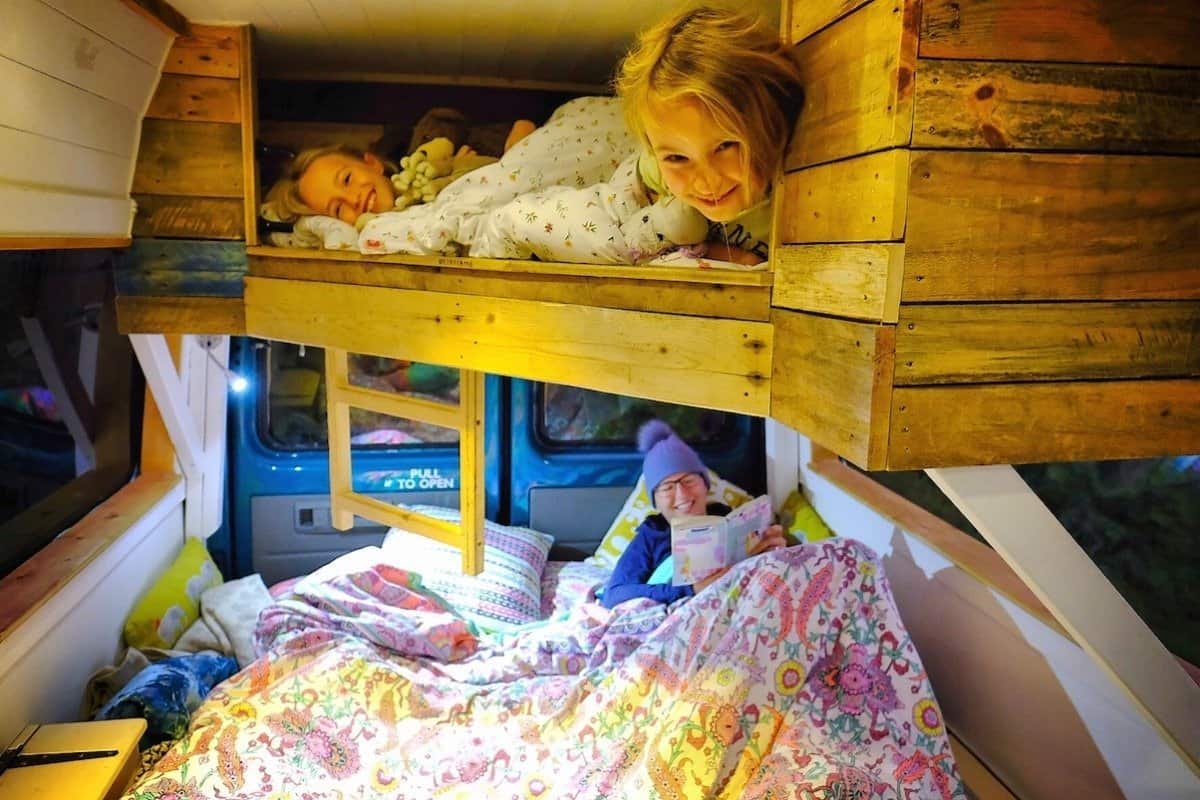 The Best Thing About a Campervan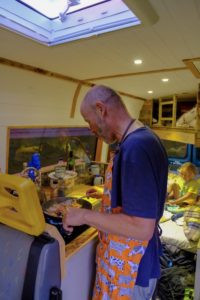 The best thing for me is that you can cook on the spot, so you have the convenience of your own home all the time with you. It means that we could park up anywhere to make a quick lunch. No need to find a restaurant or pay for a meal. Or when we came in from a long cold walk I could just put the kettle on for a camomile tea.  For us, this is especially important due to the girls' different food intolerances. The downside was limited storage space for food, so after cooking half of it was returned to bags under the bed
Camping Places
One of the biggest pluses of camping in October is that campsites are empty and you don't have to worry to book a pitch early in advance. We reserved each place either the evening before or on the morning of the day we would arrive. That gives loads of flexibility with deciding where and how far you want to go each day, But still if you decide to go camping offseason do check ahead as some of the camping sites may be closed. Unfortunately, almost every square inch of England belongs to someone unless it is in a National Park so "Wild Camping" here in a big vehicle is generally not possible.
Planning to visit England by car – read UK Road Trip Tips.
How Expensive is Camping in October?
October is offseason. Quirky Campers have special offseason rates ranging from just over £50 a night. A pitch on a campsite with power connection on average cost us around £25-28 but in Tintagel, we slept in a pub carpark with designated spaces for overnight stops at just £4. You really don't need the powerpoint since all lights, fridge and sink pump work on the vehicle battery and we still had plenty to start the motor again in the morning.
Because we could cook, we didn't spend more on the food than the price of groceries. Our only meal outside the van was British national dish:  fish and chips – in Tintagel and it was truly yummy.
We covered almost 500 miles and we had to take fuel twice and it cost us around £110.
Camper Van Without Toilet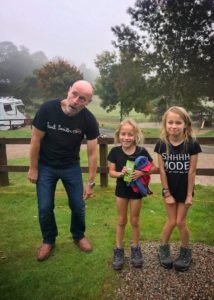 I have received a few questions about how we survived without a toilet. Quirky campers have lots of different vans, and they are all different with their quirks, depending on who converted them from different types of vehicle; hence we had an enormous bed and a stove but no toilet or storage cupboards.
Every campsite has showers, toilets, and a place to clean dishes. Some of them even have a kitchenette. When we slept on the parking lot, it was next to the pub where we could use the toilet. Probably if we would do more wild camping then lack of toilet and even more so lack of a shower would be a bigger problem.
Camping in October During Half-term Break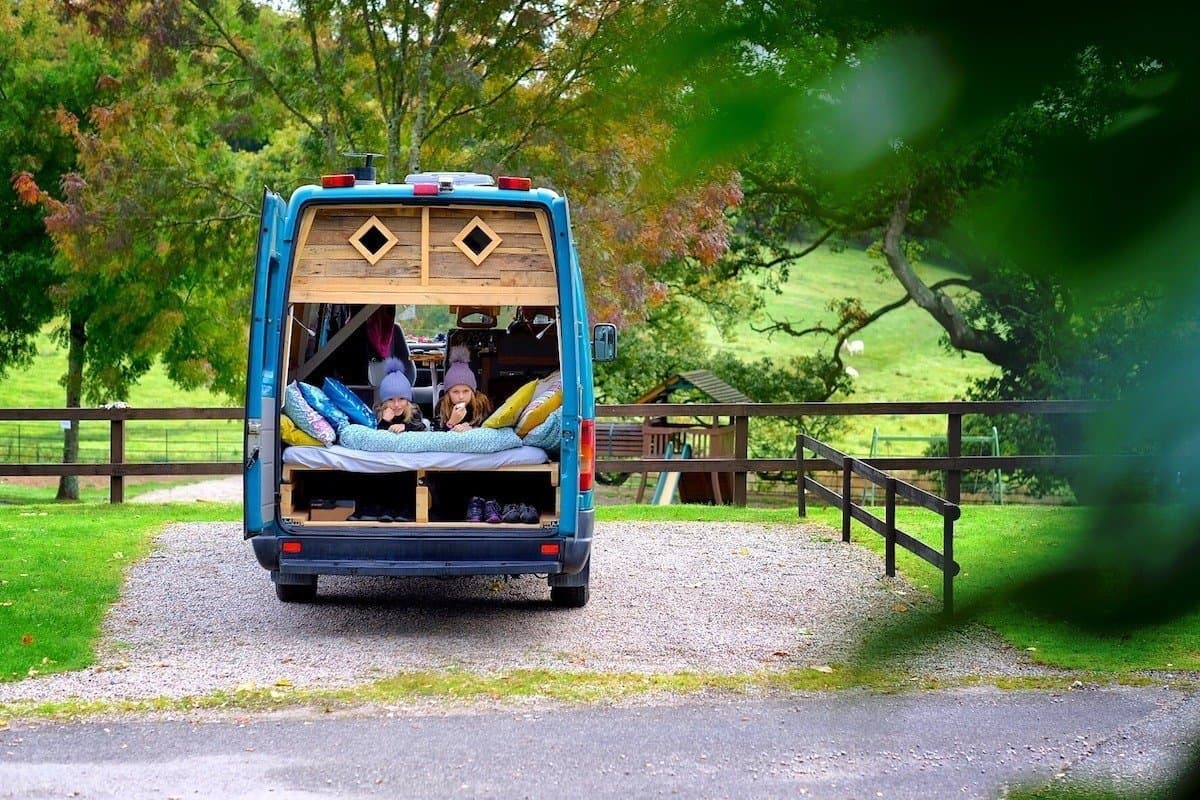 Campervan touring in October is big fun. So if you are wondering whether to rent a camper van for half term in October stop thinking and do it. Just make sure to take a bobble hat with you.
If you planning to visit Europe on a budget read this excellent guide How to Plan a Europe Backpacking Trip for Your Family
Pin for later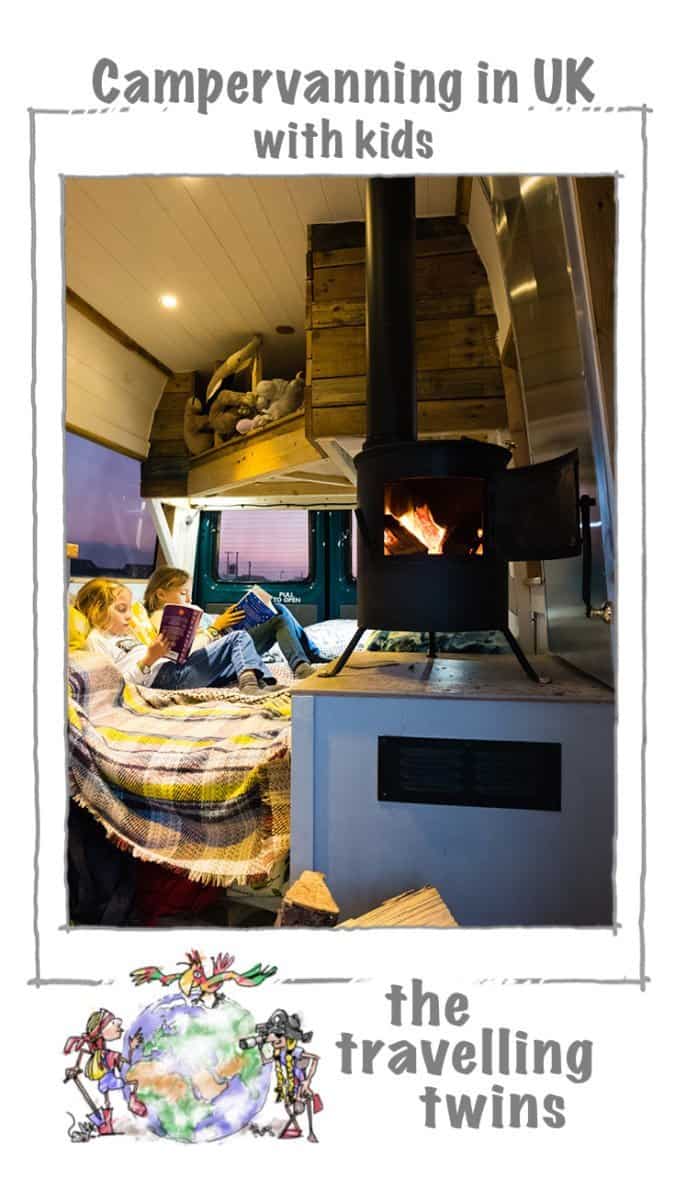 Quirky Campers provided us with a free rental of a quirky van in exchange for the review. Opinions are our own