In this blog post, we will discuss the best ponchos for rain and why you should get one. We also provide some of our favorite ponchos on the market that are great at protecting you from rain. Finally, we offer a few examples of what to look for in a poncho before buying it so that it meets your needs.
There is nothing worse than being caught in the rain without an umbrella or raincoat! It can be miserable and uncomfortable if you don't have anything to shield yourself from getting wet. This is where good quality ponchos come into play – they're designed to keep water off your head, body and clothes while allowing air circulation around your neck.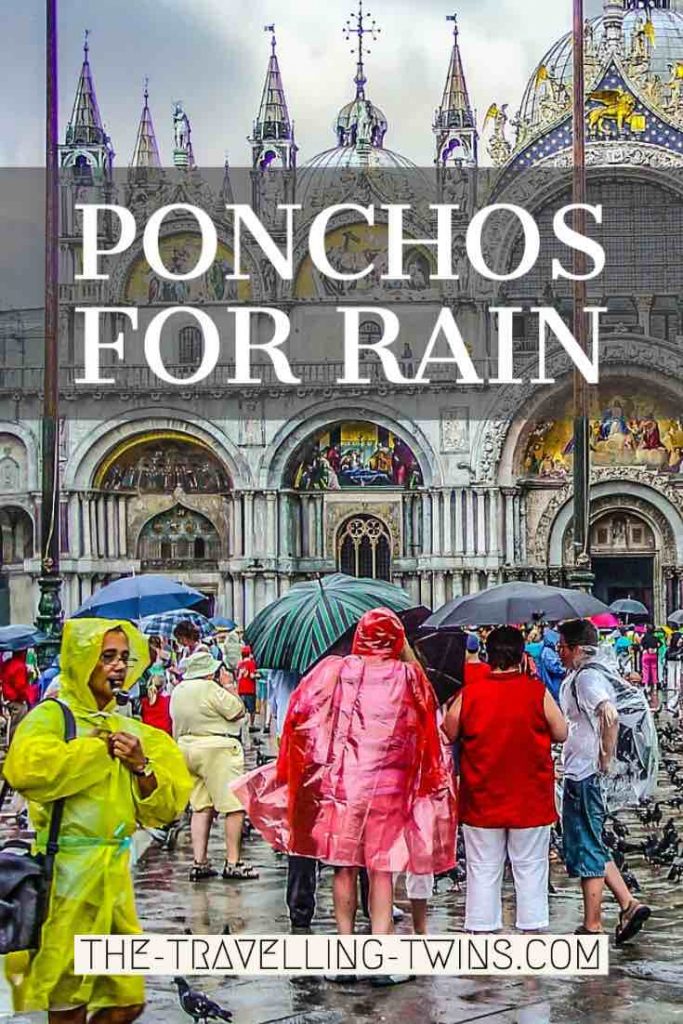 What is better for heavy rain – poncho or rain jacket
Rain ponchos are not only fashionable but functional as well. They provide better protection than rain jackets and will keep you warmer in the cold weather too! Ponchos hang down around your knees to protect the lower part of your body from getting wet.
Rain pons also come large enough so that people can drape them over their backpack if need be keeping both items dry- eliminating all those extra clothes one usually needs during rainy days such as pants or pack cover
Hiking in a poncho during the rain
Wearing ponchos for hiking during rain is a great idea. You can cover your head, neck and chest to keep them dry which would help you stay warm even though the rest of your body will be wet from sweat or water that may splash on you from time to time.
Ponchos is really useful when you are hiking with a backpack on. You don't need to worry about the backpack getting wet because you can simply drape it over your poncho in case of sudden rain. Ponchos are also large enough so that they cover all areas on your body, this will keep them dry and warm too!
Why You Should Get a Poncho
Ponchos are lightweight and compact 
Ponchos price is a fraction of price of the rain jacket.
Ponchos provide better rain protection
Ponchos can be used as a blanket, towel, or pillow 
Ponchos have more colors to choose from
Poncho allows for a bigger range of motion, you have better ventilation
I believe that Poncho is a must rain gear not only for every hiker but for everyone.
Best rain Ponchos
Salamra Fashion Rain Poncho with Side Pocket is a rain poncho that offers you convenience and comfort in the rain. It has a wide brim hat hooded with drawstrings, keeping your whole body dry in the rain. The zipper in the front and four snap buttons on each sleeve with an elastic strap are convenient to wear over your head or put on like a coat. The pocket on the side can hold your cellphone or keys while you are walking outside during rainy days so that you will never be bothered by them falling out of your hands.
Salamra Fashion Rain Poncho is lightweight, portable and compact. The elegant surface of the raincoat is in multiple patterns for your choice. It can be folded into a color-matched pouch, easy to carry around.
One size fits most, perfect for adults, teens, men and women. It's a High-quality product made of waterproof material to ensure the highest level of performance.
Sea to Summit Ultra-SIL Nano Tarp Poncho 
Adventure World Globotrekker Lightweight Backpack Poncho is a must-have for anyone who wants to go on an adventure, or just wants to stay dry in the rain. This waterproof poncho is not only lightweight and compact but also extremely durable. It can be worn with your backpack on your back. The drawstring hood and zipped neck provide extra protection from wind and rain around the neck area. Made of high-quality, ultra waterproof 210T Terylene fabric, this poncho will definitely keep you dry all-day
One size fits all
This is the best rain poncho for hiking with a backpack.
The Original SEAL3 Rain Poncho is a 100% waterproof, windproof and breathable poncho. It's perfect for any outdoor adventures like hunting, fishing, camping or hiking. You can also use it as a backup tarp/tent or lean to shelter, camping or picnic mat. and more with help of premium metal grommets. This All Weather Gear Pocho is great for tactical gear, go bag or survival kit.
The unisex design is good for anyone above 4tf.
The SEAL3 Rain Poncho with Hood is a must-have for the traveler, backpacker, hiker or outdoor enthusiast. It's light weight and compact design makes it easy to take with you wherever you go. The Oversized rain poncho can be used as an emergency shelter when spread flat. Easily packable into its attached pouch that doubles as a stuff sack. Our premium quality 100% 190T ripstop taffeta 2 layer PVC coating is extra strong, durable and waterproof.
Seal 3 promise that this poncho will outlast your wildest adventures. Poncho is durable enough to withstand heavy, and if anything happens you can ask for a refund or replacement.
The Meowtastic Rain Poncho is the perfect companion on your outdoor adventures. It is made from a sturdy 210T ripstop polyester fabric with PU coating and fully taped seams to keep you dry in all weather conditions. This poncho can be used as a rain coat, ground sheet or tarp for hiking, camping, picnics or even riding your bike! The Meowtastic Rain Poncho is so spacious and breathable that you can comfortably ride a bike with it on! The lightweight material makes this rain poncho easy to pack up
Rain Poncho with hood and carrying bag. Adjustable hood, waterproof lightweight fabric, compact and lightweight. Great for travel, hiking or any outdoor activity where you might encounter rain. This rain poncho is also great to keep in your car or at the office in case of unexpected showers. The poncho comes with a drawstring pouch that measures 8″x4″x2″ so it will fit right into the side pocket of your backpack or your handbag.
Arcturus' Lightweight Ripstop Nylon Rain Poncho is a multi-use rain poncho that can be used as a tent, lean-to shelter or ground cloth. Made from 210T Ripstop Nylon and coated with 2 layers of waterproof polyurethane, this heavy-duty poncho provides you with 100% protection against the elements. The ripstop nylon fabric makes it lightweight yet durable enough to withstand rugged outdoor conditions. Steel grommets in each corner provide easy tie.
The Frogg Toggs Ultra-Lite2 Waterproof Breathable Poncho is made from water repellent material is small and packable in small reusable tot.
The Frogg Toggs Ultra-Lite2 Waterproof Breathable Poncho is water resistant and is small and packable. It has an adjustable hood with cord locks. There are also side snaps for a more secure fit but that still lets good ventilation.
A stuff sack is provided with purchase for easy toting. Perfect for hiking, camping, fishing, hunting, or watching the game with friends on a rainy day and any other outdoor activity.
The Ultra-Lite2 poncho is 9 ounces, and made from ultralight breathable waterproof material. It's constructed with welded seams to prevent leaks.
What is the most important the Frogg Toggs Poncho is Completely recyclable! One Size fits it all
Terra Hiker Waterproof Rain Poncho is a multi-use poncho specially designed for outdoor activities. This waterproof raincoat can be used as a mountaineering raincoat, or a mat for hiking, picnics, fishing and more. Made from 210T high-density polyester that's PU3000MM waterproof; seam-sealed and fully waterproof. The hood also has an adjustable drawstring to help protect your face from the elements while still allowing you to see clearly. Terra Hiker Rain Poncho is ideal for hikers and campers
Khombu's Pacific Rain Poncho is the ideal waterproof poncho for your outdoor adventures. Made from 100%from New Englander polyurethane coating, Khombu's rain poncho features heat-sealed seams and a hood with snap neck and drawstrings for added wind/rain protection. Khombu's Pacific Rain Ponchos conveniently packs into a matching storage pouch when not in use. Available in green, black, blue or red colors.
Water- Repelent Rain Ponchos Conclusion
Ponchos are a great investment for anyone who loves the outdoors. We've discussed some of our favorite ponchos that will keep you dry during your next outdoor adventure, but if you're still not convinced they're worth it, take a look at this list of benefits and see how many apply to you!
Best Ponchos for Rain – Pin it for later
Privacy Policy Disclaimer

This website uses affiliate links for income and support.

If you like our website, please consider using these links. You will be directed to the vendor, and we will get a small commission on your purchase price at no increased cost to you.

We have researched facts stated here as far as practicable but please check anything critical before committing your time and money. We do not claim any special knowledge or expertise, and we are not consultants for our readers.