Kuala Lumpur is a bustling city with numerous worldwide recognized landmarks such as the Petronas Twin Towers, Batu Caves, Petaling Street flea market, and more. It is one of the most visited cities in the world and so it is normal for you to want an escape from its hectic lifestyle even it for just one weekend. Luckily there are plenty of options for short getaways from Kuala Lumpur to choose from.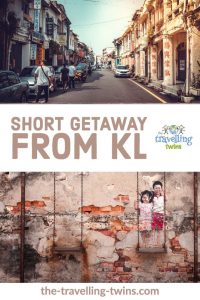 Cameron Highlands 
Located in the state of Pahang, the Cameron Highlands was found by Sir William Cameron, a British colonialist, thus the name, and were designed based on a traditional English hamlet. The settlement was set up to offer people living in the lowlands with a place to enjoy a cooler climate during summer. 
There are English influences all over this place, including the lavender and rose garden as well as strawberry picking tours. 
You can also marvel at some Hindu temples such as Sri Thandayuthapani Swamy Temple, which is festooned with multi-colored Tamil Nadu-style statues. 
How to Travel from Kuala Lumpur to Cameron Highlands 
The shortest distance from Kuala Lumpur to Cameron Highlands is 200 kilometers while the longest is 270 kilometers, so it depends on the route you decide to take. 
There are five ways to travel to Cameron Highlands from the KL. Here is a detailed explanation of each method. 
Private car – While it is the most convenient way to travel to Cameron Highlands from KL, it is also the most expensive method. You can find a car service at KLIA 1 or KLIA 2 or get a private tour to Cameron Highlands from Ipoh. The advantage of this method is that it's a door-to-door car service and you don't have to rely on public transport. 
Self-drive Another travel option to Cameron Highlands from KL is driving yourself. This of course is possible if you have your own car. 
If you choose this option, there are a few routes you can use: 
New highway via Simpang Pulai: this is arguably the best option for anyone driving to Cameron Highlands from Kuala Lumpur since it is new and less windy. 
Traditional highway via Tapah: though it is the shortest route, it is winder than the above option. But to even things up, there is Lata Iskander waterfall along the way for cooling down and stretching the legs.
Detour to Genting Highlands: if you don't mind making a few step overs, you can use this route to Genting Highlands through Bentong, where you buy local ginger or durian. 
Train – While there is no direct train from KL to Cameron Highlands, it is still possible to use the train to travel between these two destinations. Just catch the train from KL and get off at Ipoh Railway Station, from there, you can get to Cameron Highlands. 
Bus – Buses are the most common means of transportation between Kuala Lumpur and Cameron Highlands. Most public buses depart daily from Terminal Bersepadu Selatan. 
Airplane  – There is no direct flight from KL to Cameron Highlands, but the nearest airport is the Sultan Azlan Shah Airport in Ipoh.
Penang 
Nicknamed the Pearl of the Orient, Penang on the northwest shoreline of Peninsular Malaysia is known for its beautiful, soft, sandy beaches as well as the home of the real Malay cuisine. Tanjung Bungah Beach is one of the most popular beaches in the region while visitors also can enjoy the views from the summit of Penang Hill or check out vipers at the Snake Temple. Penang is famous for great street art.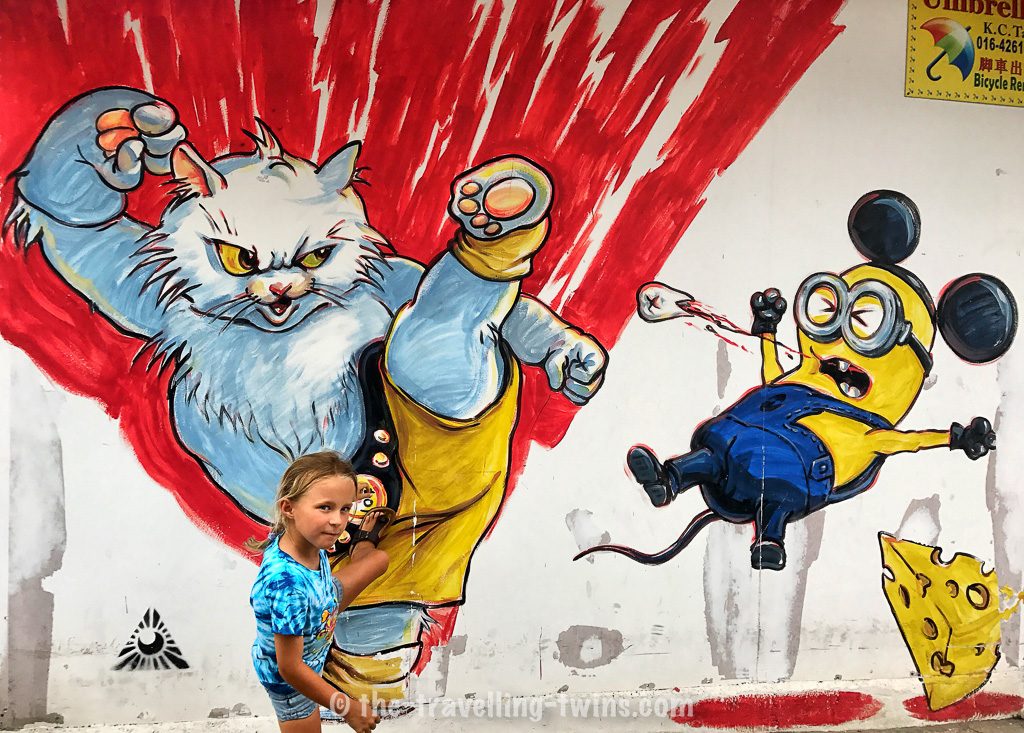 But that is not all; there are many things to do in Penang that can fill up your entire weekend. 
How to travel from Kuala Lumpur to Penang 
Penang is one of the best short getaways from Kuala Lumpur thanks to its laid-back and cultural consciousness.
EST train – The Electronic Train Service (ETS) is run by the Keretapi Tanah Melayu, the country's national railway company, and runs from KL to Penang five times every day. The journey takes around 4 hours depending on the number of stops along the way but the final stop is Penang Butterworth. 
Bus – Riding a coach to Penang from Kuala Lumpur is the most affordable travel option right now and will take almost 5 hours. There are plenty of comfortable coaches plying this route departing from KTM Old Railways Station or Bersepadu Selatan (TBS) and stop at Sungai Nibong or any custom bus stop in Penang. 
Airplane – You can also find a budget flight from KL to Panang for as low as $50. The most common carriage is AirAsia. 
Sekinchan 
Sekinchan is located just 77 kilometers from Kuala Lumpur while the road distance is around 95 kilometers. The town is located in Sabak Bernam, Selangor, Malaysia along the coastal Federal Route 5. 
This region is known for its paddy fields, wishing tree, Pantai Redang Beach, and other attractions.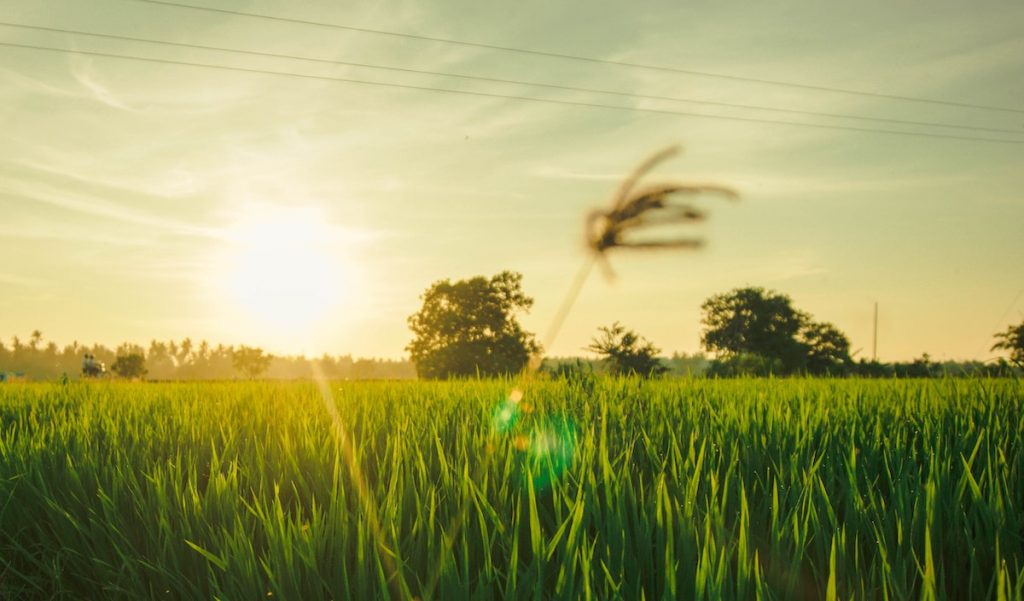 Ipoh (2 hours 9 minutes) 
Despite being a well-known city with a large number of attractions to offer, Ipoh is among the less explored cities in Malaysia. It is the largest and capital of the state of Perak and situated along the Kinta River some 180 kilometers north of Kuala Lumpur. 
What makes Ipoh one of the best short getaways from Kuala Lumpur is its array of attractions, including the Kok Lok Tong Cave Temple, the Lost World of Tambun, old town, Birch Memorial Clock Tower, and plenty of natural attractions such as the Gaharu Tea Valley.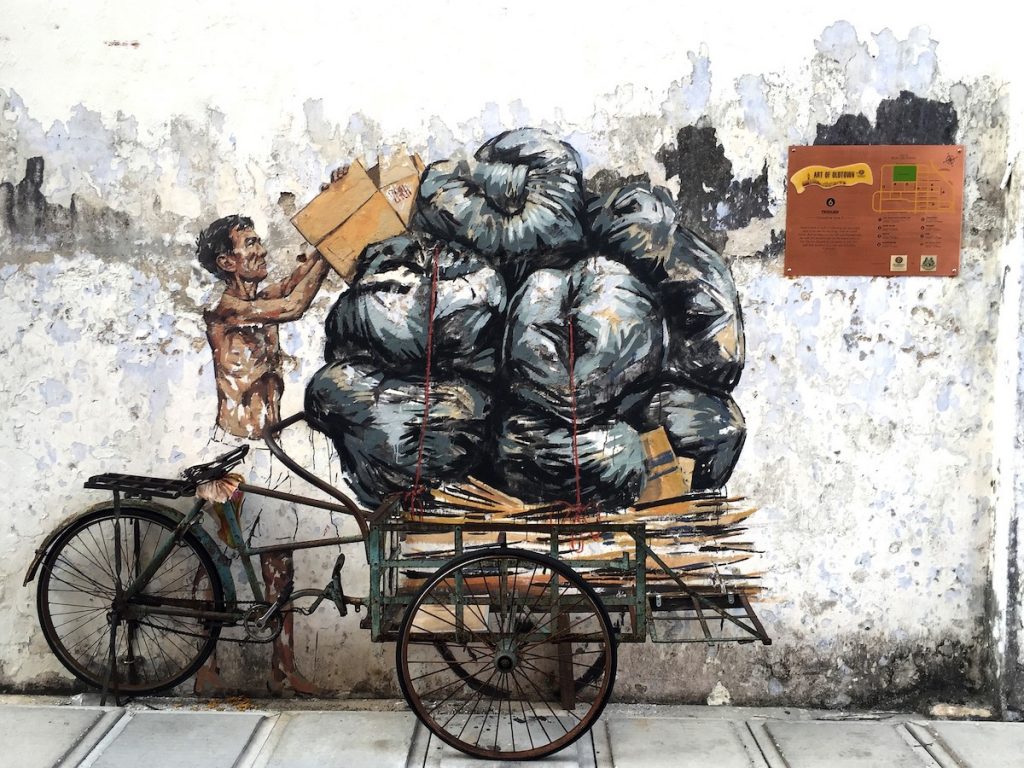 How to travel from Kuala Lumpur to Ipoh 
Driving  – It takes around three hours to drive from Kuala Lumpur city center to Ipoh via the North-South Expressway. This is among the most comfortable ways to travel between the two destinations while giving a chance to make stops to visit the numerous historical sites and temples along the way. It also gives you the flexibility to travel at your own pace. 
Trains – Luckily, ETs connect Kuala Lumpur to Ipoh directly from KL Sentral station every day. However, tickets tend to sell like hotcakes especially during peak seasons, weekends, and public holidays. 
Melaka (1 hour 50 minutes)
Also known as the "Historic State" of Malaysia, Melaka is famous for comprising British, Portuguese, and Dutch as well as Indian and Chinese cultures. You can check out the stunning paintings through Melaka River Cruise or explore the fighter jets and submarines at the Melaka Submarine Museum. 
Listed as a UNESCO world heritage site, Melaka's historic city center can be crowded sometimes.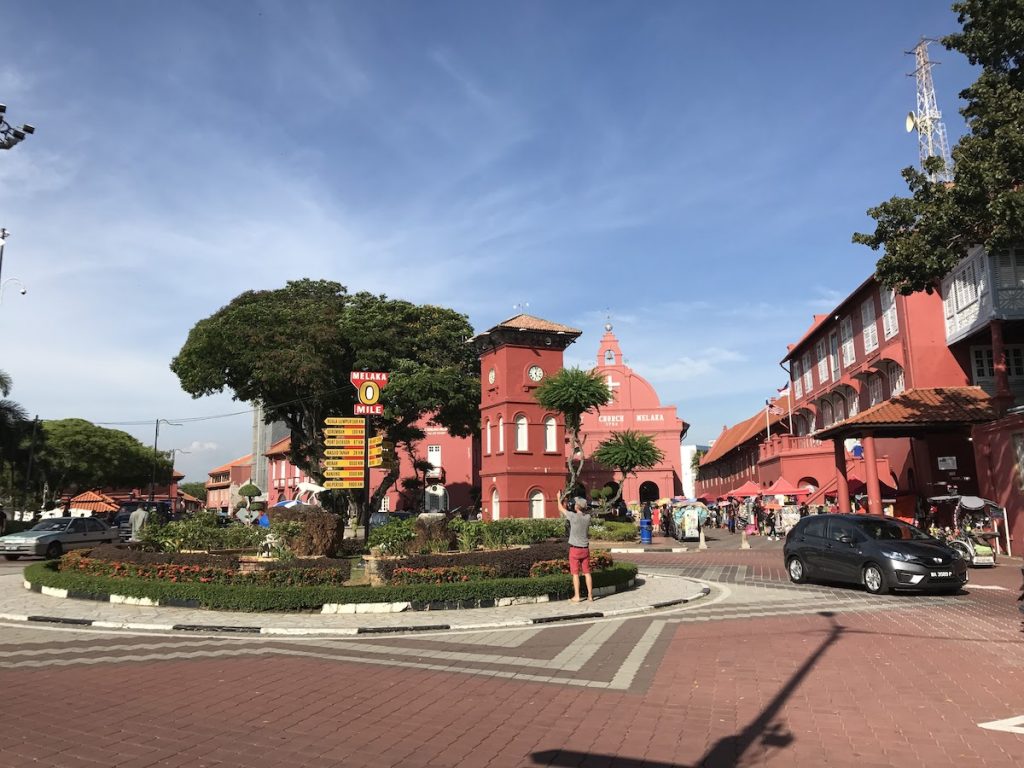 How to travel from Kuala Lumpur to Melaka 
You have four options to travel from the capital to Melaka. The most convenient, fastest, and cheapest way is riding a bus, though a taxi can prove a better option for families and a group of travelers. Renting a car is also another option that you may consider especially if you want to visit some of the attractions along the way. Last but not least, you can use a train to travel from Kuala Lumpur to Melaka or if you are feeling adventurous, combine bus and train but at an additional cost.
Bus – As I have said earlier, the bus is the best mode of transportation from KL to Melaka. Catch KTM, LRT Komuter, or Monorail at the Bandar Tasik Selatan. The journey by a bus usually takes about 2 ½ hours. 
Taxi – If convenient is what you are after, then you should hire a taxi. This could be an ideal option if you are traveling in groups. However, due to KL's notorious traffic jam, it may take ages for you to reach Melaka. 
Train  – If you want to feel more adventurous, consider riding a train. But the train will take you to Tampin, where you should take a bus to Melaka Sentral. 
Hire a car – The last option is renting a car. This gives you a lot of flexibility and boosts the chances of a serendipitous trip along the way. However, use this option is you are a comfortable driver and aware of Malaysian rules. 
Putrajaya 
Located just 30 kilometers away, Putrajaya is a worth short getaway from the crazy life of Kuala Lumpur. It is a planned city that was established in 1995 and serves as the administrative capital of the country. Putrajaya is famous for its sleek modern architectural landmarks such as the Putra Mosque, the Seri Wawasan Bridge, and numerous luxurious hotels. 
The city is also very close to Malaysian major airport, Kuala Lumpur International Airport, making it easier to travel by plane. 
How to travel from Kuala Lumpur to Putrajaya 
Train – The train is the fastest and most convenient way to travel from KL to Putrajaya. The KLIA express train at KL Sentral Station connects the two cities.
Bus From Pasar Seni LRT bus station, take the E1 bus, which is operated by Rapid KL. The bus makes a few stops along the way, so make sure you time yourself better. 
Bus From Pasar Seni LRT bus station, take the E1 bus, which is operated by Rapid KL. The bus makes a few stops along the way, so make sure you time yourself better. 
Fraser's Hill 
This hillside resort is located on the Titiwangsa Ridge in Raub District, Pahang. It is one of the most surprisingly satisfying short getaways from the capital, especially for nature lovers. The rip can be rewarding if you drive there, thanks to its tight twisting and turning road up the hill.
Moreover, Fraser's Hill is also known for its crazy nightlife and shopping, thus you can stay overnight if you wish. 
How to travel from Kuala Lumpur to Fraser's Hill 
Unlike most destinations in this list, Fraser's Hill actually does not have too many options when it comes to public transport. So you will have to hire a car or taxi to take you up there to the resort. Or if you feel energetic, just cycle up the twisty highland highway!
Being around 100 kilometers north of Kuala Lumpur, you can reach this destination either via Kuala Kubu Bharu or Bentong villages. Using the Bentong route, take the Karak Highway through the Genting Highlands and off to Bentong. 
Bentong 
Bentong is a small town in the western region of Pahang state, some 68 kilometers away from Kuala Lumpur. Among the major attractions in this town include the Bukit Tinggi and Genting Highlands, though there are plenty more, from heritage and culture to food and natural landscapes. 
You can travel from Kuala Lumpur to Bentong using a public bus, which takes an hour and a half; taxi which is the fastest, taking less than an hour; or drive. 
Kuala Selangor 
Known as the land of fireflies and monkeys, there are plenty of things to do in Kuala Selangor. This town lies about 55 kilometers from downtown Kuala Lumpur in Selangor District. Physically, the town is located at the mouth of the Selangor River where it empties into the Strait of Malacca. 
While here, make sure you check the ruins of Bukit Belanda (Dutch Hill) located close to the mouth of the river. The ruins were built by the second Sultan of Selangor who ruled the town between 1782 and 1826.  The War Memorial shouldn't be missed also. 
Pulau Ketam (Crab Island)
Crab Island or Pulau Ketam is a nice family getaway from Kuala Lumpur. The island is low-lying, muddy, and packed with mangroves forest which attracts crabs and other crustaceans, thus the name. 
One of the best things to do on the island is to try out its spicy crab. But you will need to spot them first on the muddy ground. 
The island also has plenty of landmarks, mostly Pokestops, so if you are a Pokemon Go lover, you will have a great time on Pulau Island. 
Most of the island is usually submerged during high tides so houses and other structures are perched on wooden stilts about 10 meters above sea level. 
How to travel from Kuala Lumpur to Pulau Ketam 
Catch the KTM Commuter train from KL Sentral Station, which will take you to Port Klang, the final stop. The journey takes around an hour and 23 minutes due to numerous stops the train makes along the route. 
From the port, you will take the ferry at Terminal Penumpang South Port, to Crab Island. The ferry departs after every 45 minutes during the day. 
If you are driving, you can reach the port in just 45 minutes if the traffic is not bad. 
Johor Bahru 
Located along the Straights of Johor, Johor Bahru is just a bridge away from Singapore on the southern edge of Peninsular Malaysia. Due to its location, the city offers getaways from both Kuala Lumpur and Singapore. There are plenty of things to do in Johor Bahru, all you need is time and your spontaneity.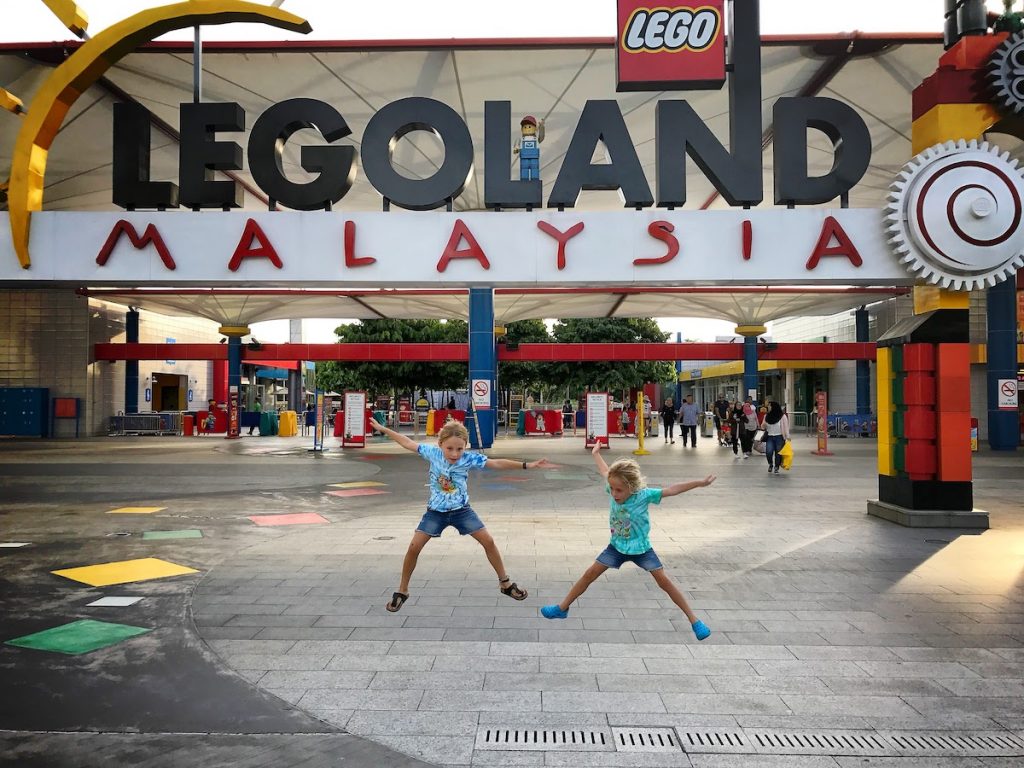 How to travel from Kuala Lumpur to Johor Bahru 
Aeroplane – If you want to get to Johor Bahru from KL faster, catch a 45-minute flight in either Firefly or AirAsia. 
Bus – Riding a bus from KL to Johor Bahru will take around 4.5 hours and while there are plenty of bus lines, this is not an easy trip. 
Train – A train trip from KL to JB takes up to 7 hours depending on the number of stops along the way. 
Taxi – Last but not least, you can hail a taxi to take you to JB, but this should be your last option considering time and prices. 
Ideas for a Short Getaway from KL – Pin it for Later
Privacy Policy Disclaimer

This website uses affiliate links for income and support.

If you like our website, please consider using these links. You will be directed to the vendor, and we will get a small commission on your purchase price at no increased cost to you.

We have researched facts stated here as far as practicable but please check anything critical before committing your time and money. We do not claim any special knowledge or expertise, and we are not consultants for our readers.