The Polish landscape is as diverse as it is beautiful. It's hard to tell where the land ends and where the sky starts, so vast are its horizons. Poland has a rich history, many famous Poles who influence not only Poland but the whole world.
This article will introduce you to some of the Landmarks in Poland, beautiful Polish Cities and show you why they're worth visiting!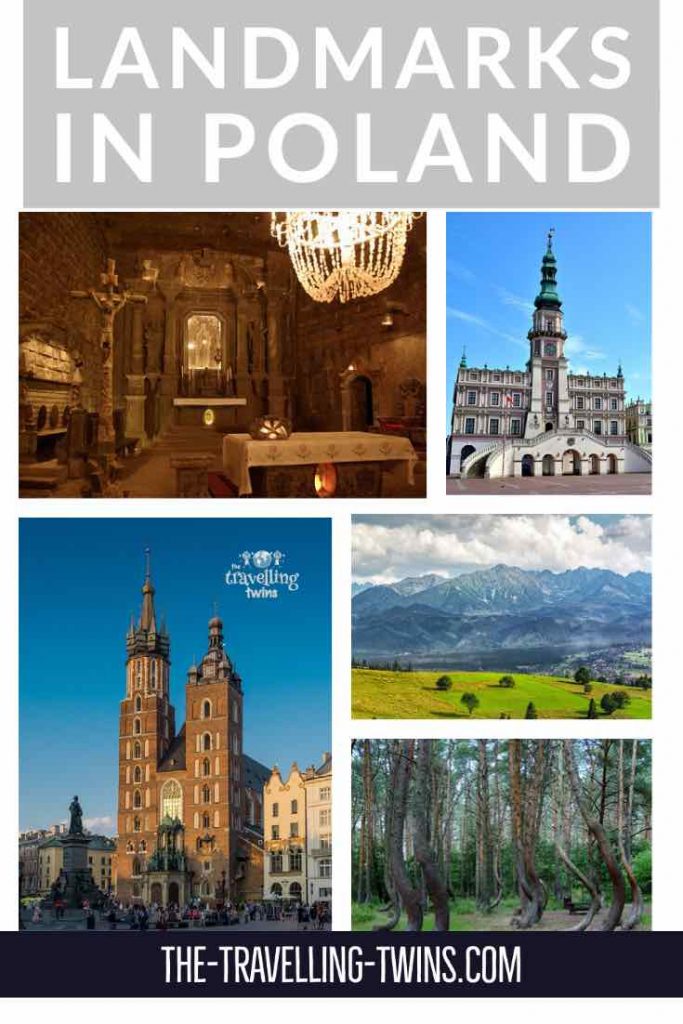 Historical Landmarks in Poland
Lots of Historic Polish Landmarks are located close to Krakow which was the second Capital of Poland and the home for many of the Kings of Poland. So if you visiting Krakow you will be able to see the most important points of interest of Polish History and culture.
Wieliczka Salt Mine
We owe the establishment of the salt mine in Wieliczka to Princess Kinga. In its heyday, the mine provided as much as 1/3 of the country's income. Wieliczka was entered on the UNESCO list in 1978. Over a million tourists visit the mine every year. Interestingly, a significant number of visitors to Wieliczka are foreigners. Wieliczka is one of the best day trips from Krakow.
Wieliczka was build in the 13th century which makes it one of the oldest salt mines in the world.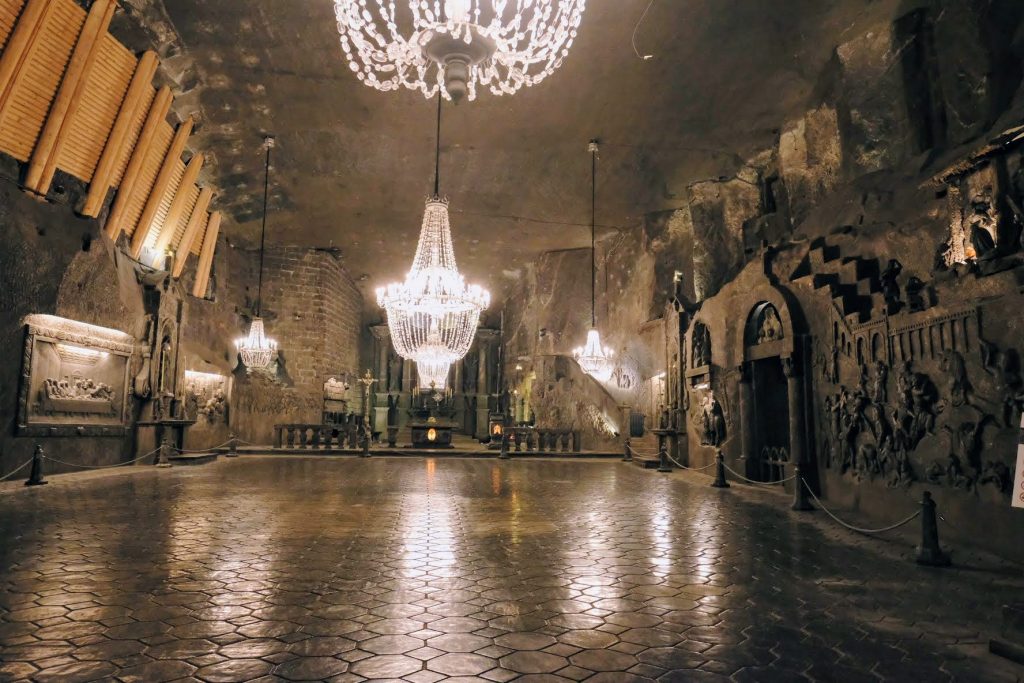 Krakow Old Town Market Square
A UNESCO World Heritage Site, this is the most famous market square in Poland. The buildings around it date back as far as the 14th century and include a beautiful cathedral with two towers reaching high into the sky.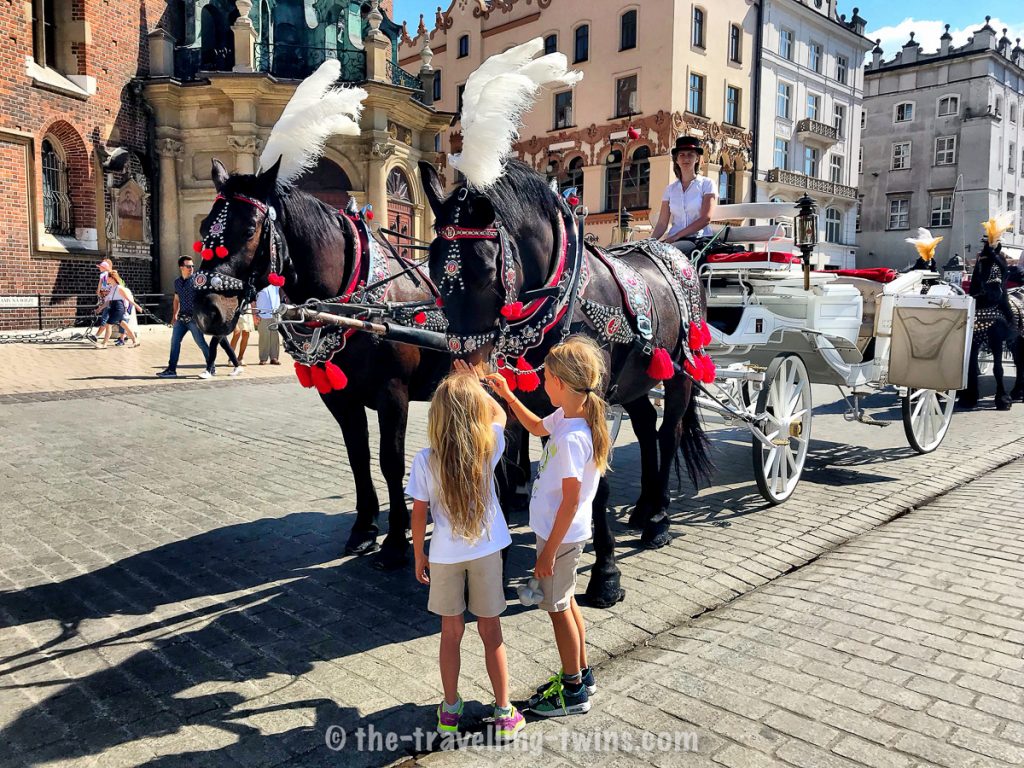 The Old Town Market Square features many of Krakow's landmarks including its own church: St. Mary's Basilica, Sukiennice – the Cloth Hall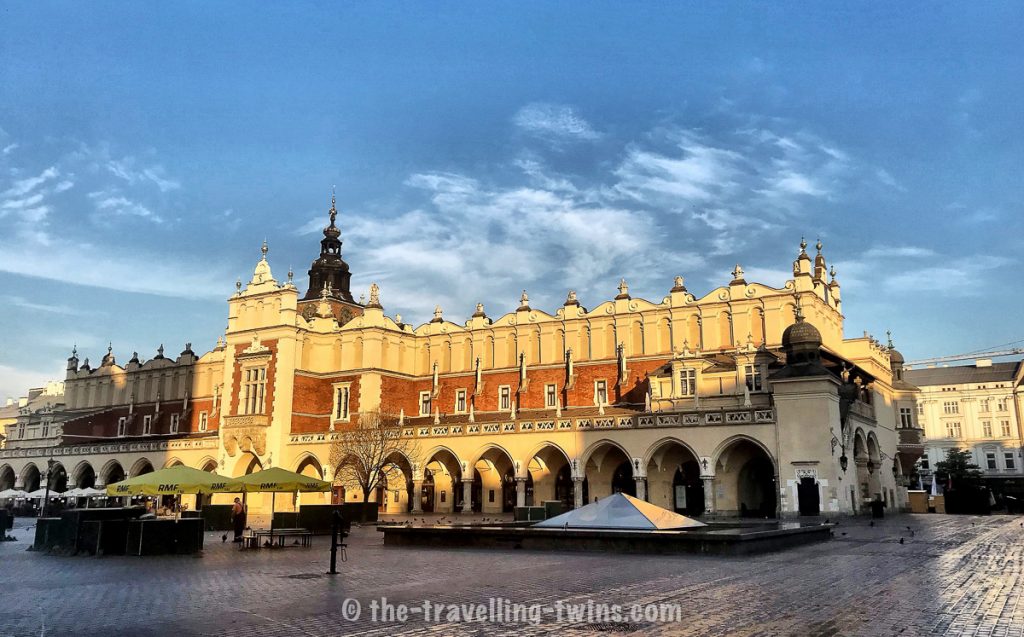 The Old Town is the cultural, social and economic epicentre of Krakow as it has been for centuries. It remains a very popular tourist attraction today with many coming to marvel at its beauty or buy famous Polish souvenirs in one of the many stalls lining the square's edges.
Nearby in Kazimierz, you can find the Old Synagogue.
Krakow is the second-largest city in Poland.
Wawel Castle
Wawel Castle was a place where Polish kings, queens and nobles lived for a thousand years. They were crown and buried here (in Sigismund's Chapel)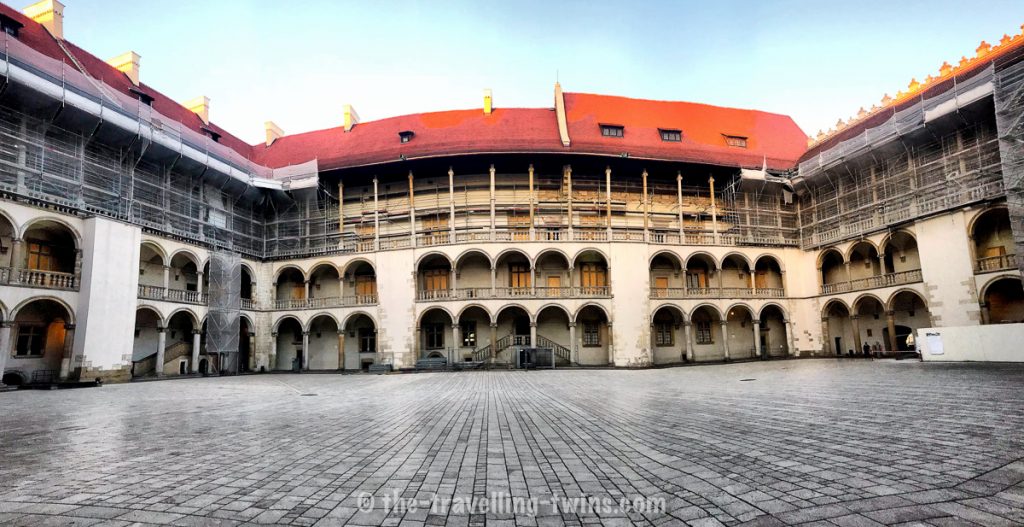 The castle is one of the largest castles in Poland and symbols in Poland. Representing nearly all European architectural styles, it is noteworthy for its influences from the medieval, renaissance, and baroque periods.
Kalwaria Zebrzydowska
Kalwaria Zebrzydowska is one of the points of interest in Poland. It is the best known of Polish pilgrimage sites, with a number of Christian shrines and holy buildings: eight chapels (seven for different saints; one is reserved for Jesus Christ), castles, cloister, cemetery etc.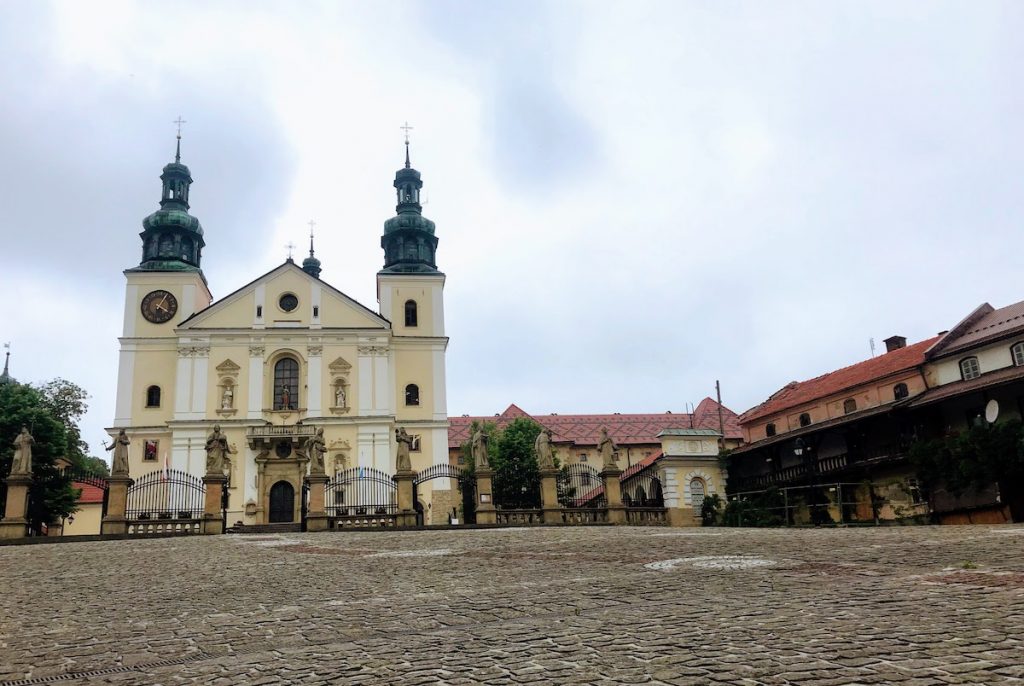 Kalwaria Zebrzydowska Monastery and Pilgrimage Site attract many visitors each year to this small town located close to Krakow and Wadowice which is the birthplace of the most famous Polish person – Karol Wojtyła more known as Pope John Paul II.
Concentration Camp
Auschwitz-Birkenau is a group of German Nazi concentration camps located in Oświęcim and the surrounding towns. Auschwitz-Birkenau consists of three places: Auschwitz I (Oświęcim), Auschwitz II-Birkenau (Brzezinka) and Auschwitz III Monowitz (Monowice). It is the only site of this type that has been on the UNESCO World Heritage List since 1979. During World War II in occupied Poland, the Germans created a place that is a symbol of cruel genocide. We could not miss this place, although it is a witness of such a cruel history. Auschwitz is a must day trip from Krakow.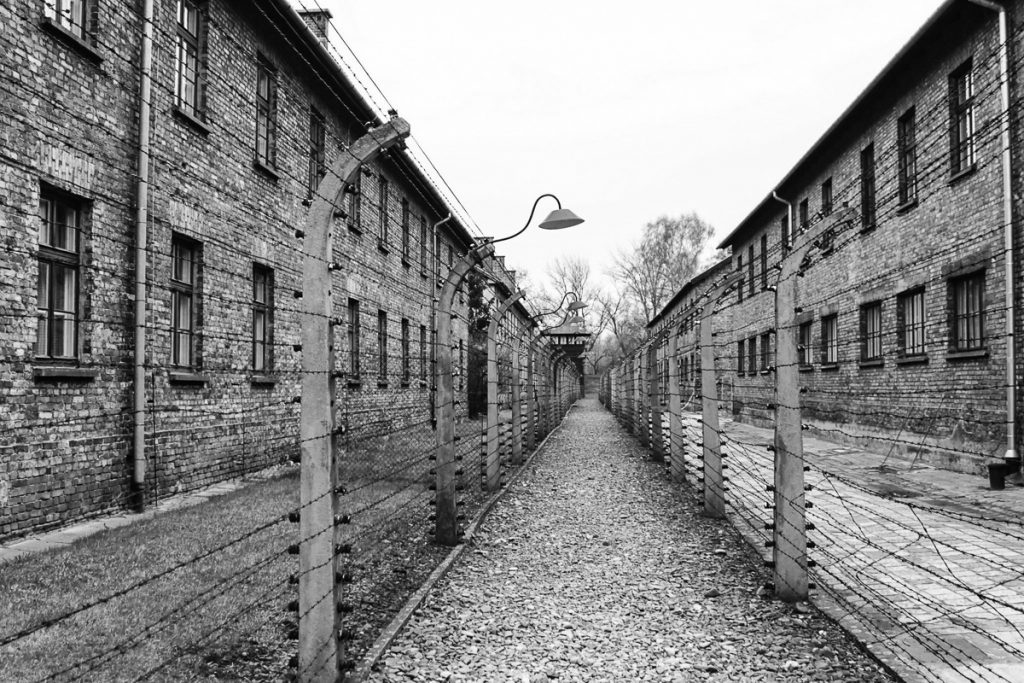 Pałac Kultury i Nauki w Warszawie
Warsaw's Palace of Culture and Science is the eighth tallest building in Poland and the most recognizable landmark in Warsaw. The construction began in 1952 on Stalin's initiative, to commemorate the 20th anniversary of his coming to power. It has a height 223 meters (728 ft) including its antenna mast at 227 m (748 ft), which made it one of the two tallest buildings in Eastern Europe.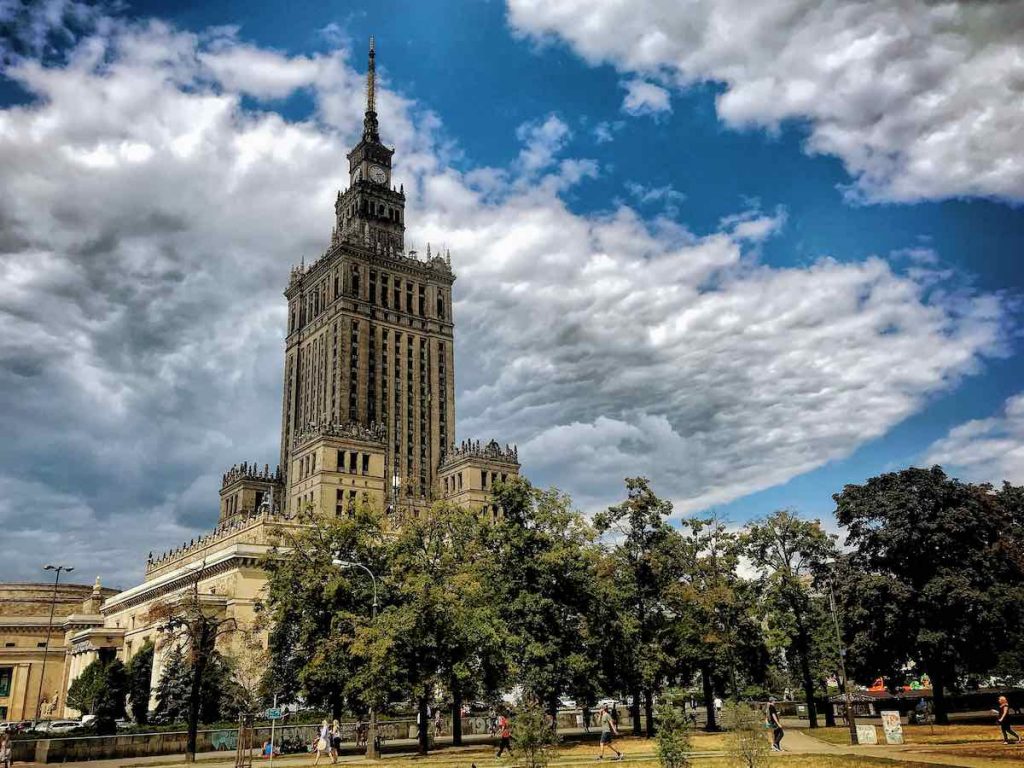 The construction was finished in 1955 and the building obtained its symbolic meaning as a "gift from Russian people to Polish people". In December of that year, it became an exhibition center for Moscow's first international trade fair, which opened on the 13th of July 1956 under the name 'Moscow-Warsaw'.
Warsaw Rising Museum
The Warsaw Rising Museum is a museum in Poland that honors the resistance fighters and freedom fighters who rose up against their German oppressors during World War II.
Łazienki Królewskie – Warsaw
The Łazienki Royal Baths in Warsaw are famous for their beautiful architecture and also the many statues of Roman goddesses that surround it.   This is one of Poland's finest examples of rococo art, a style popular during Europe's Baroque period.
Zamość
Zamość old town square is one of the most famous squares in Poland. Between the 15th and 18th-century, Zamość was known as a royal city with an exceptional significance for Polish history.
Build to an order by Jan Zamoyski, the town was constructed in Renaissance style with a grid plan and extensive Plantation of trees.
The square is famous for its picturesque streetscapes (buildings like "Granaries" which were built to store wheat), colorful facades, cultural life and historic buildings from different periods that represent the city's history.
The most famous and important tourist attractions are: Zamość's Old Town, St Anne's Church with the Cathedral of Virgin Mary Assumed into Heaven and Saint Peter church.
Zamosc has so much to offer for a tourist that it is not possible to see everything in one day. So if you're planning on visiting this place – make sure to plan your stay in advance.
Zamość is a remarkable monument to Polish architecture and art, not only one of the most beautiful cities but also an outstanding masterpiece that deserves recognition all over the world.
If you are a history lover, Zamosc is the place for you.
Malbork Castle
Probably everyone knows the castle in Malbork, but not everyone knows that it is the largest castle in the world in terms of area. The history of this building dates back to the thirteenth century when the Teutonic Order began to build the seat of its commander – it was a headquarters of Teutonic Knights.
Over the centuries, the Malbork Castle was often besieged, destroyed and then reconstructed. Today it is undoubtedly one of the most spectacular attractions of the Pomeranian Voivodeship.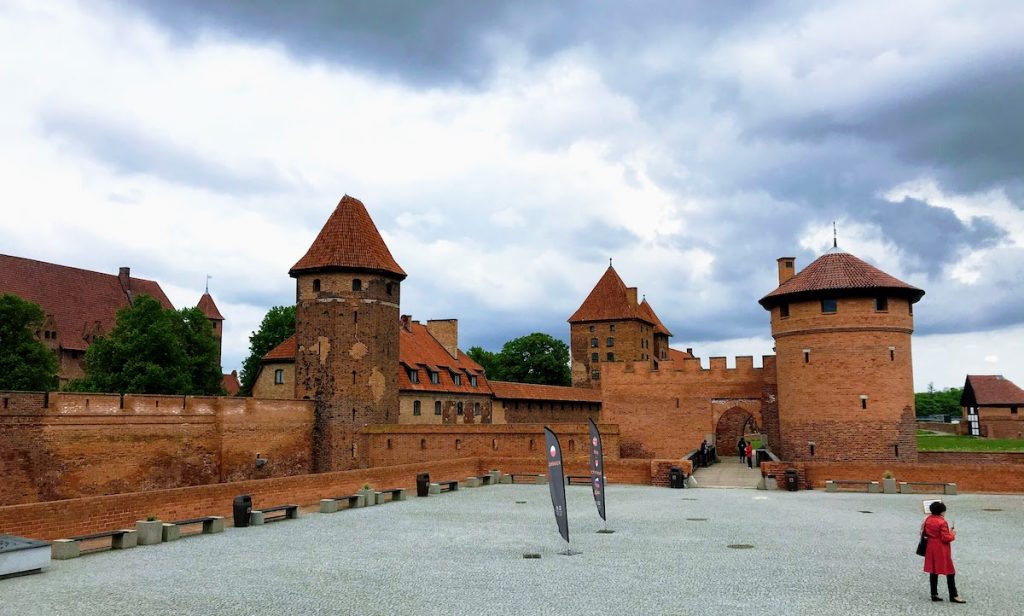 The Crane National Maritime Museum, Gdańsk
The Crane is a museum located in the building of one of the oldest cranes at the Gdansk harbour. The exhibition tells about maritime trade, seafaring and navy from 17th to 20th century. Since it re-opened on November 12 2016 visitors can explore history with new multimedia technologies (projections).
One of the most famous symbols of Gdansk is The Crane, a former port crane. The highlight of the "crane complex" exhibition is the mechanism of the crane, which operated as a port crane in medieval Europe.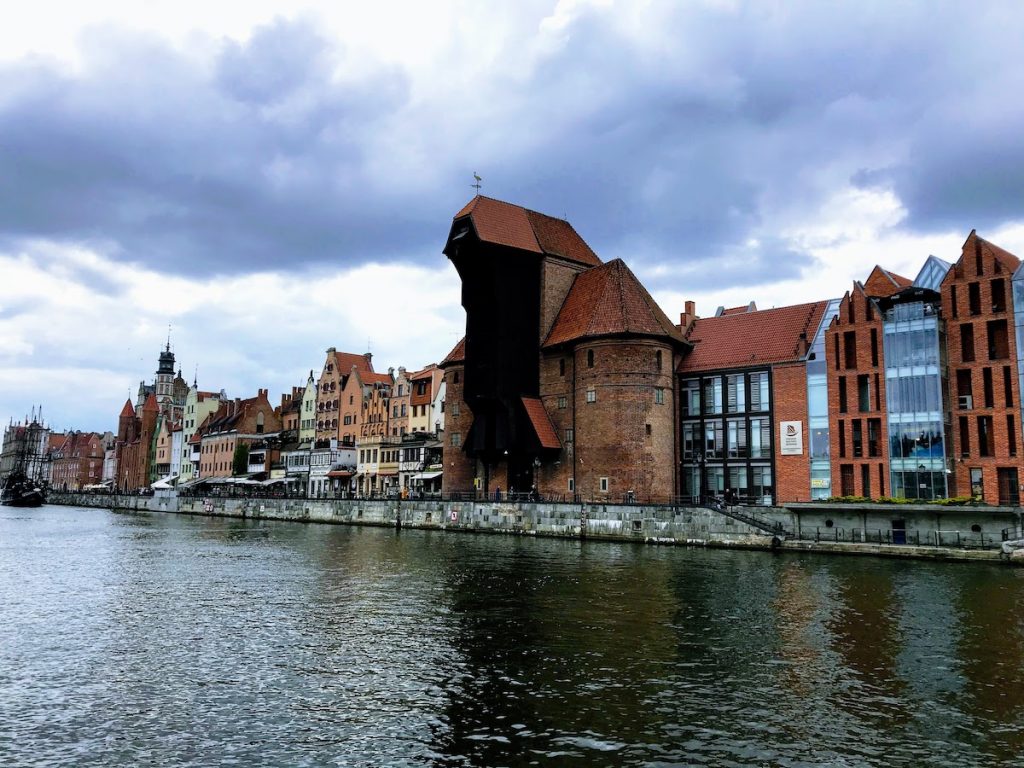 Inside the Crane, we have prepared information on the work of people who were inseparably related to the port – carriers, dockers, merchants, skippers, sail makers, rope makers.
It's one of the largest monuments in Poland.   
Art Museum in Łódź
I put Lodz and the Art Museum on the list as that's the place I was brought up. Lodz is my home town and Muzeum Sztuki is a place I visited weekly for a different workshop.
Lodz Art Museum is one of the most famous museums in Poland. The museum, which has been operating since 1894, houses collections from antiquity to modern times.
This building was designed by architect Henryk Marconi and built between 1904-1907 for a sugar factory that existed until 1941 in Łódź. Nowadays it serves as a museum, gallery for contemporary art and as an exhibition hall.
Museum has collections in various formats – paintings, graphics or sculptures. This is the largest museum collection of modern artists in this part of Europe.
Hala stulecia – Wrocław
Hala Stulecia (Centennial Hall) in Wroclaw is one of the most famous and biggest exhibition halls in Poland. It was designed by German architects as a complex trade center. Maybe it's not the prettiest building but it's on the UNESCO World Heritage list.
Wroclaw Old Town
The Wroclaw Old Town is one of the most beautiful places I have ever seen. Beautiful squared surrounded by the colourful house with a gothic Town Hall and iconic Clock Tower in the middle make this place unforgettable. And around you can find small Wroclaw Gnomes who did conquer the city.
Natural Landmarks in Poland
Białowieża Natural park
we have architecture in Poland that should definitely be praised, but as you can see, not only is it appreciated by the world. UNESCO monuments in Poland are also a natural heritage. The Białowieża National Park was entered on the prestigious list in 1979. This place is unique in many respects. First of all, it is the oldest national park in Poland. It is also home to many unique species of plants and animals – it is home to the largest population of free bison in the world, as well as 12,000 other diverse species of animals.
Tatra Mountains
The Tatra Mountains are the highest and most famous mountain range in Poland. The Slovakian-Polish border runs through it, with the highest peaks reaching a height of as much as 2458 meters. The Tatra mountains offer spectacular views and plenty of places for skiing, hiking or just enjoying the natural beauty.
The Tatras is home to many beautiful lakes including stunning Lake – Morskie Oko, which is also the largest mountain lake in Poland.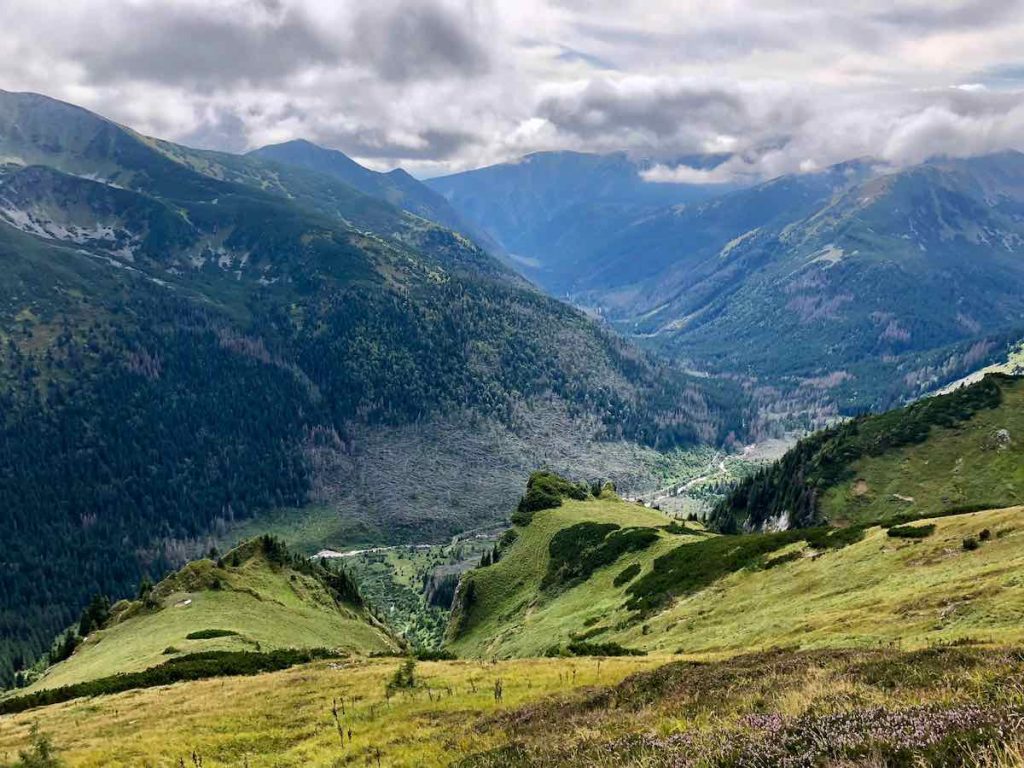 The Tatras is famous for its natural beauty with many hiking trails leading you through beautiful forests full of wildlife including brown bears, wolves and boars.
In 2010 UNESCO designated Tatra Mountains as a world heritage site because of its natural beauty and unique landscape. 
Zakopane is the main tourist resort of the Tatra (known as the winter capital of Poland) , famous for its picturesque wooden architecture and snowy mountain peaks.
Baltic Coast's Slowinski National Park
We can't forget about Poland's beautiful coastline!
The Baltic Sea has played an important role in Polish history. This is the place where many famous battles were fought, including a victorious battle against Muscovy during The Deluge. This coastal region also includes Slowinski National Park which was established in 2000 and stretches over an area of 414 square kilometers and its home to a variety of habitats including large swaths of forest, wetlands and sand dunes.
Krzemionki Opatowskie – Flint mines
Krzemionki Opatowskie are geological formations in Kielce County, Poland. The Krzemionki is one of the most famous landmarks in this region and has been listed on UNESCO World Heritage Site since 2006.
The Krzemionki were created as a result of an ancient volcanic eruption. The Volcanic rocks are an agglomeration of numerous small globules, which were created by the cooling down of molten material.
The Krzemionki Opatowskie consist mainly of two types: "krzemienie" and "konsystorze". The first one has a spherical shape, whereas the second type is more like a stalagmite.
Crooked Forest – Gryfino
Crooked Forest is one of the most famous attractions in Gryfino County. This region is mainly known for its small lakes, rivers and forests.
In the Crooked Forest (Krzywy Las) you can find around 400 bent pregnant looking pine trees. There are many theories why the trees are bent like that starting from the snowstorm and finishing on
sights landmarks sights landmarks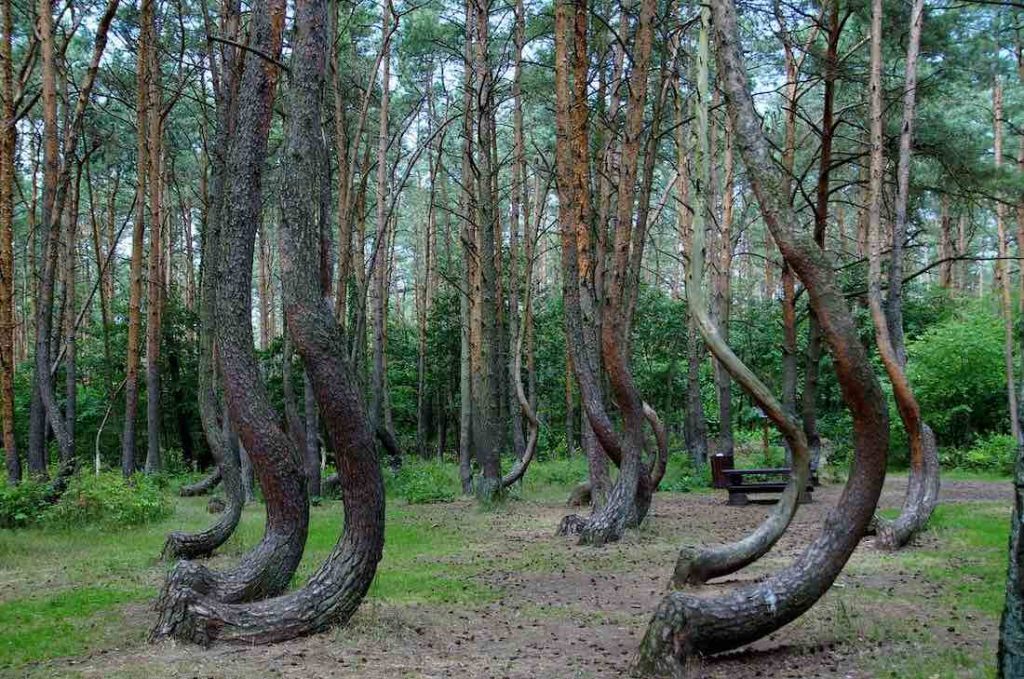 Famous Poland Landmarks – Pin it for later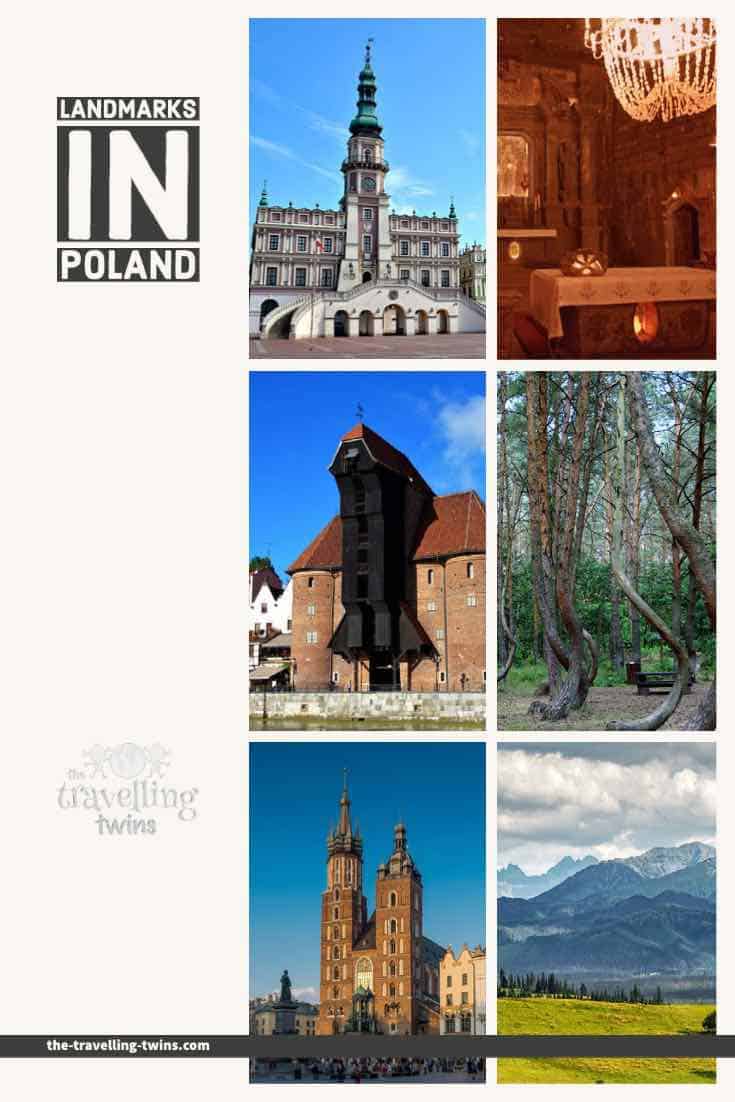 Privacy Policy Disclaimer

This website uses affiliate links for income and support.

If you like our website, please consider using these links. You will be directed to the vendor, and we will get a small commission on your purchase price at no increased cost to you.

We have researched facts stated here as far as practicable but please check anything critical before committing your time and money. We do not claim any special knowledge or expertise, and we are not consultants for our readers.